As a Christian community we have a wide choice of mobile communication solutions. The diversity in offer and the variation in use can be a bridge too far for further deepening. With the Reel8 app we want to offer support to current standards for effective mobile communication for churches and Christians. For a wider range.
The Reel8 App is an initiative of the One King foundation. Reel8 is pronounced as 'relate' and aims to become a groundbreaking Christian social media app that gives empowerment to Christians. It connects churches to quickly develop new and more meaningful relationships than is currently the case with standard social apps. This is done based on like-mindedness through personal online church profiles. Churches manage their own social environment. Church members, or christians temporarily without a home church, can find their peers in every area. This way everyone is encouraged and together they are able to create a ripple effect.
Imagine; you are a guitarist who is looking for a producer within the Kent region to start an experimental Gospel project. With just one 'thumb swipe' you will get into contact with like-minded producers and musicians who are looking for you!

At the same time, through your use of the app, you are helping to realize great returns for charities within a short time. You understand, the possibilities are enormous to effectively set up projects with great impact from your own location.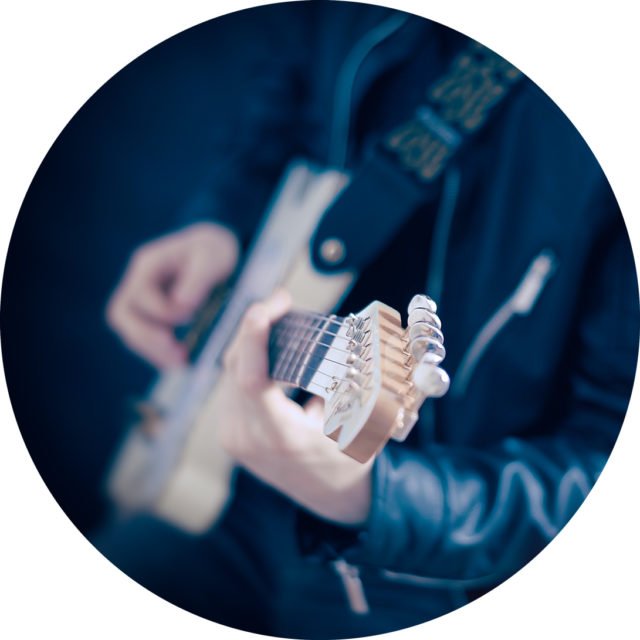 In the last 6 years, the One King Foundation invested a lot of time and personal capital. Much preparatory work has been done to think out and visualize this Christian social app. Recently we were at the event of The Passion in Amsterdam Arena to present Reel8 through a promotion campaign addressing Dutch Christians.

This was a success and we are continuing now. With, among other things, this good campaign result, we want to attract investors to enable the production and to start quickly and vigorously with realization of the app.
Working together at a common platform
View a concept explanation of the Reel8 platform here. In the meantime, we are continuing development phases, but the starting point remains the same.
We would like to introduce to you:
Natascha (1970) has been married to Percy for 19 years and together they have a daughter of 16 years old. Within One King she fulfills the role of secretary and networker. Together with a former board member they founded the One King foundation in 2012. Together with her husband, they have been the pastors of house church God's Mountain for quite some time. In addition to running her household, she is active at One King as secretary and networker.
Just like her husband, she has a background in music, including as a solo vocalist, 'mass choir' conductor and singing coach. In various church congregations she worked, over a period of 20 years, as a sunday school worker, youth leader, evangelization coordinator and song leader.

Percy (1971) has been married to Natascha since 1999 and together they have a daughter of 16 years old. Within One King he fulfills the function of chairman and creative director. Together with a former board member they founded the One King foundation in 2012. Together with his wife, they have been the pastor of house church God's Mountain for quite some time.
Originally an illustrator, he has been building a career since the 1990s as a graphic designer / art director at various advertising agencies. His field of work is broad and covers both online and offline and has been able to apply this to brands such as Cadillac Europe, Renault, Grolsch and SNS Reaal.

Creative
Music, church & venture
He is also a gifted guitarist with his own jazz funk and gospel bands. After a 'flash' conversion in 1998 he worked in several church congregations as a youth worker, music director, guitarist, bass-guitarist, drummer and evangelistic coordinator.
In 2008 he started his own eCommerce media agency with associates in Zeist, the Netherlands. Since 2013 he has been working fulltime for the One King foundation. With his one-man business JAM16, founded in 2016, he tries to maintain his family in addition to receiving donations, so that he can continue to invest as much time as possible in One King.

Cindy (1975) is Senior lecturer, teacher (intercultural) communication at higher professional education, trainer, study counselor and lifestyle coach. Since 2008 she has a communication agency Cindy Nijlhof Communication. With this she provides training and coaching trajectories. Her goal is to improve the professional performance of individuals, teams and organizations.
The strength of her working method is in the personal approach and enthusiasm, commitment, trust and humor. Since recently she also works as a founder, communication manager and networker at ZIZA. This organization specializes in crowdfunding and MarCom and offers One King the right support in promotional activities.
Cindy has been married to Sander for nine years and has three children. In her church congregation she is active in the children's work and organization.

Arjen van Leeuwen (1964) is a networker in heart and soul, with a passion for the church. He works in the financial sector and fulfills board positions in various Christian foundations. For One King, Arjen has been a valuable advisor, networker and loyal supporter in deed as well as in word from the very beginning. He is married to Marry and together they have a son.
Are you ready to join us in building?
We need your backup!
We're producing a new prototype version of our social app and will be explaining it in our next crowdfunding campaign. So don't miss out on our updates, we're in this together.

If you feel in supporting us before the official crowdfund campaign then please use the info in the footer of this website.

We're prepared. For such a time like this!
See below how much we have already brought together. With your help, we will definitely make it!
Registration Early Adopters
Register for our Early Adopters group and get our newsletter to get notified the first. Maybe you have other questions about Reel8? We gladly like to hear from you!